Warpstock 2020 Home Page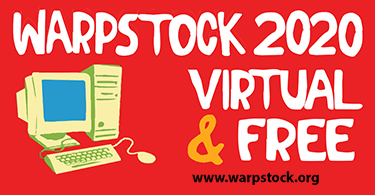 The Board of Directors of Warpstock Corporation is pleased to announce Warpstock 2020, the first Virtual Warpstock event.
The location chosen is YouTube
The date for Warpstock 2020 is Saturday, November 7, 2020.
The full conference registration fee for this year's event is FREE. There is no need to register for this year's event. Simply show up from your living room, and enjoy.
Instructions for how to participate in this year's Virtual Warpstock event may be found on the Connecting page.

Last Updated Friday, November 06 2020 @ 10:43 PM; 18,409 Hits