Warpstock 2015 Location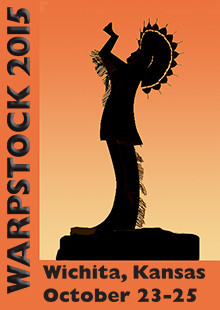 Warpstock 2015 will be held held at the Drury Plaza Hotel Broadview Wichita, located at 400 West Douglas Avenue Wichita, Kansas, United States 67202.
The dates for Warpstock 2015 are Friday, October 23 through Sunday, October 25, 2015.
Note that hotel accommodations are not included in this year's registration fees, and you must make your reservations directly with the hotel, using this link before September 22. Alternatively, you may make your reservations by telephone: 1-800-325-0720. Please use Warpstock's group number (2239093) to get the conference rate.

Last Updated Friday, May 15 2015 @ 01:14 PM; 6,085 Hits